Officials say London City Airport has been evacuated after a fire alarm sounded and some passengers reported feeling unwell.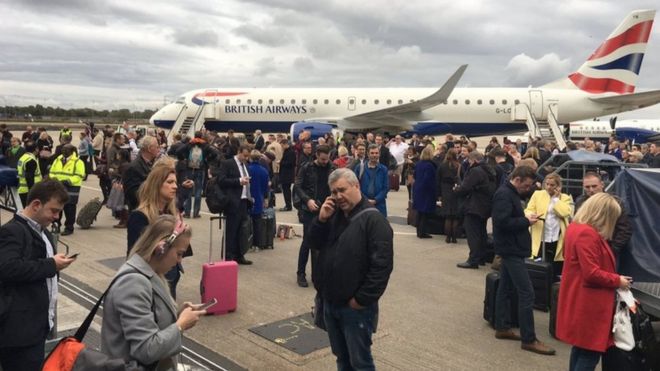 The airport said passengers were told to leave the terminal today afternoon because a fire alarm was sounding. Several incoming flights from destinations such as Frankfurt, Amsterdam, Belfast and Paris were diverted to other airports.
The Metropolitan Police force says officers were called to the airport just after 4 pm (1500GMT), "following reports of passengers being taken unwell."
Police, the ambulance service and the London Fire Brigade are all at the airport investigating. Looks like #LCY is all shut down for now.
Everyone evacuated to tarmac. @LondonFire on scene but no more details.
#Londonpic.twitter.com/U8t0YCHRq4 Chris Daly (@Guru_Chris) October 21, 2016 City Airport, located in east London's docklands, is the smallest of the British capital's international airports.
"I can see some plane circling in the sky but nothing else has landed. No-one has really told us anything. We saw some fire crew going inside to do a sweep. "
I saw something on Twitter about it being a possible chemical incident. I'm not particularly worried because we are outside now." London Ambulance Service tweeted: "
Ambulance crews and our Hazardous Area Response Team are attending the incident at London City Airport. More information to follow."